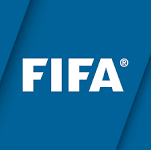 FIFA
For the Game. For the World.
MISSION
Developing football everywhere and for all. "To improve the game constantly and promote educational, cultural and humanitarian values through youth and development programmes"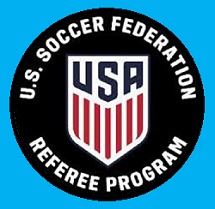 Referee Program
committed to producing a variety of referee education resources aimed at supporting the program's approximate 140,000 members across the country. High quality instruction provided by the 55 State Referee Associations is paramount to the success of the USSF Referee Program.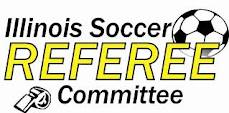 ISRC
The National Referee Development Program is to be a service organization of integrity dedicated to all referees, whose purpose is to ensure the development of the United States Soccer Referee in terms of quality and quantity through achieving excellence in governance, education and administration.

ISSA
The ISSA has been in existence since 1916 and is the governing body of adult soccer in Illinois. It is affiliated with the (USASA) and (USSF). The USSF is in turn affiliated continentally with The Football Confederation and the Federation Internationale de Football Associations (FIFA).The ISSA is comprised of over 27 Leagues.

IYSA
To promote and conduct skill-based youth development programs in a safe environment to learn skills, lead a healthy lifestyle, value education, improve their social interaction and to focus their energy into a positive outcome.
Take Concussions Seriously. Don't risk your child's future by allowing them to return to action too soon after suffering a concussion.

US Referee Connection
"Immerse yourself in refereeing"
US Referee Connection was created by a Referee for all fellow Referees, to share our experiences, insights, stories, ask questions and get answers. While at the field, people talk about the two teams playing the game but seem to be unaware of the third team – the Referees, who are in charge of the match.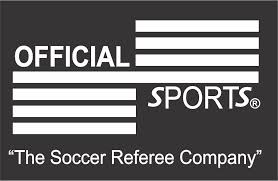 OSI
For over a decade we have worked closely with U.S. Soccer's top referees to develop the uniforms and equipment used by U.S. Soccer's game officials from the grassroots levels, to Development Academy events, to U.S. Women's National Team matches. Can tell a whole different story, because we see the game from a different perspective.
THANKS FOR YOUR SUPPORT…
Beyond Sport Foundation
Is a unique registered charity. Together with our expert partners and through the Beyond Sport Awards, we support inspirational people and projects that are using sport to make a resounding and powerful impact in some of the most disadvantaged and excluded populations from around the world.