Your email has been sent! Thank you!
Please enter your name, a message and a valid email address.
Your email failed. Try again later.

The Northern Illinois Soccer League (NISL) was founded in 1975, and has since become one of the largest and most competitive Youth Soccer Leagues in the United States. With over 17,000 players on 1,300 teams in more than 120 Chicago Metropolitan communities.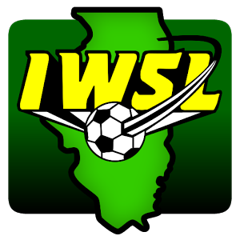 IWSL Founded on 1974
Affiliation IYSA
Short Description
The Illinois Women's Soccer League is an amateur women's soccer league featuring teams from Illinois.
Phone (847) 985-4975
Email office@iwsl.com
Website http://www.iwsl.com/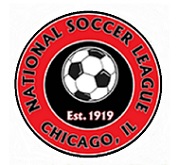 NSL CHICAGO
NATIONAL SOCCER LEAGUE
The premier amateur men's soccer league in Chicago
Mission
It shall be the object of this League to foster and advance the game of soccer in the city of Chicago and the state of Illinois and to guard the interests of the members of the NSL.

Metro A.H. League:
In 1972 Phil Riess had the splendid idea of luring the "Alte Herren", the old-timers away from the sidelines and have them try a little longer to kick their beloved round ball around.
The first "league games" took place in 1973 and the Chicago Kickers claimed the first championship. The "Alte Herren League" joined the United States Soccer Federation.

Inter FC is a youth soccer club founded in 1999. For the past 15 years, Inter FC has developed some of the top talent in the south side of Chicago. Inter has won one IYSA State Cup and has qualified for the finals two other times.

Our mission:
All Family Active Organization (ALFA) is committed to strengthening and improving the quality of life of families and community. This will be achieved by advocating on the rights of the community, improving the environment, promoting the education, disseminating the importance of healthy lifestyle through improved nutrition and increased physical activity.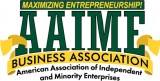 Our Mission is Your Prosperity!
Let us help you create, and balance your business.
Here at AAIME we specialize in business problems. Since 1987, our knowledge and expertise has focused on creating profitable businesses for start-up entrepreneurs. That is, people just like you!
No question or problem is too large or too small from start-up to $500,000 in business yearly sales.

ParentPowerChicago, Inc. was formed to help parents take charge of their children's academic and cultural development and guide them toward success. The mission of ParentPowerChicago is to equip parents throughout the Chicagoland area with the information, inspiration, support and resources they need to help their children succeed in school and in life.
Cesar Castaneda Webmaster